UNESCO Hackathon in Vietnam on 13 - 14 October, 2018

Cool prizes are waiting for you. Every participant will receive event swags (Tshirt, bag, lanyard, stickers) and a certificate from the UNESCO for participating in the hacking. Each winner of the three top teams will be awarded a special gift package.

<

UNESCO Hackathon in Vietnam on 13 - 14 October, 2018

Bringing together forward thinking citizens with innovators, hackers, scientists, and makers and to create open source apps and games that help journalists to monitor and leverage data, scientific knowledge and information relating to climate change

<

UNESCO Hackathon in Vietnam on 13 - 14 October, 2018

Raise awareness and engagement of journalists on climate change reporting based on the UNESCO's guidebook. More and more people want to experiment, invent, learn, share and make their own decisions. Together we can come up with amazing solutions to tackle climate change issues.

<

UNESCO Hackathon in Vietnam on 13 - 14 October, 2018

Encouraging females to participate in replicable and scalable tech development. The hackathon is an inclusive collaboration event empowering sustainable development in Asia and the Mekong region.

<
Saturday, October 13
08.30pm - 10.00pm
Officience Viet Nam
08:00am

Registration Opens

Participants mingle and get to know each other.

09:00am

Inspirational speech

Mr. Sofian Akmal Abd. Karim (Consul General of Malaysia)

09:10am

UNESCO Handbook for Journalists Reporting on Climate Change

Ms. Misako Ito (Regional Adviser UNESCO)

9:20am

Intro of Background, Rules and Prizes

Introduction to background and outlining rules and prizes.

9:45am

Panel Discussion: A Green Planet for All

With Giang Oi, Khai Don, Misako Ito and Hong Phuc Dang

10:30am

Lightning round by mentors

11:30am

Team Building Activities

Participants introduce their ideas and form teams.

Lunch boxes are served at the venue.

Participants start to work on ideas.

3:00pm

Electronics workshop with PSlab.io

Padmal M (FOSSASIA developer)

5:00pm

Workshop: Git and Github

Dinner snacks and boxes are available.

10:00pm

Hacking space closes

The hack place closes for the day.
Sunday, October 14
8.00am - 5.30pm
Officience Viet Nam
Good morning breakfast snacks.

08:15am

Hack Activities Continue

Participants work on awesome hacks.

11:30pm

How to Kill your Own Pitch

Lan Huynh (Founder Talk To Ms.Lan)

Short presentations by guest speakers

Lunch boxes are available for hackathon participants.

Participants continue to work on their hacks.

2:30pm

Submission Form Closes

Participants submit their project and have one more hour to improve their showcase and hacks for the presentation.

2:45pm

How to crowdfund your start-up: A successful indiegogo case

By Kee Wee Teng, Founder of LionsForge, a Start-up from Singapore

3:15pm

Presentation of Outcomes

Teams present their hacks in a 3 minute pitch and 2 mins Q&A.

4:00pm

Judges Withdraw for Consultation

Jury discusses hacks and chooses winners.

4:30pm

Award Announcement and Ceremony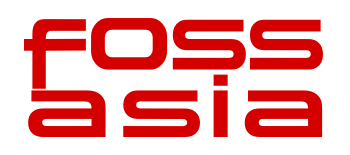 FOSSASIA

Open Tech Development in Asia

FOSSASIA develops Open Source software and hardware for conversational AI, science and event management with a global developer community from its base in Asia. FOSSASIA organizes Open Technology events, and runs coding programs. The annual FOSSASIA Summit is a premier Open Technology event in Asia. FOSSASIA was founded in 2009.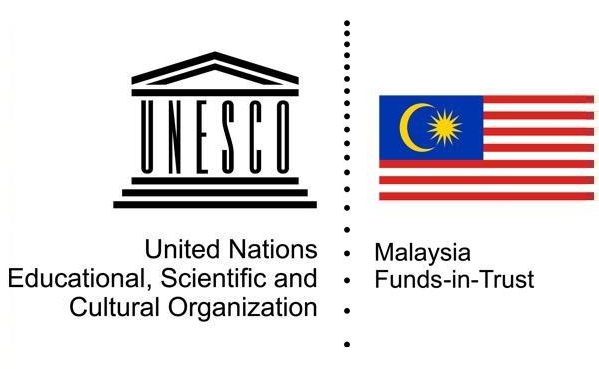 UNESCO

United Nations Educational, Scientific and Cultural Organization

The UNESCO is an agency of the United Nations (UN) with the purpose to contribute to peace and security by promoting international collaboration through educational, scientific, and cultural reforms in order to increase universal respect for justice, the rule of law, and human rights along with fundamental freedom proclaimed in the United Nations Charter.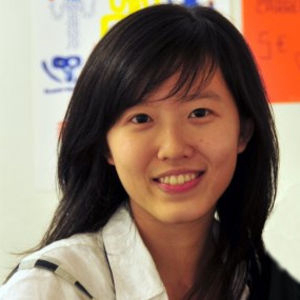 Hong Phuc Dang
Founder
FOSSASIA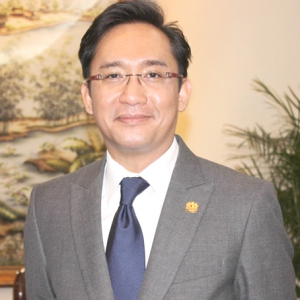 Sofian Akmal Abd. Karim
Consul General of Malaysia
Embassy of Malaysia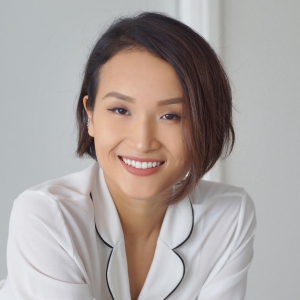 Tran Le Thu Giang
Content Creator
GiangOi.com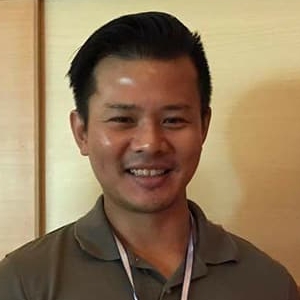 Kee Wee Teng
Founder & CEO
LionsForge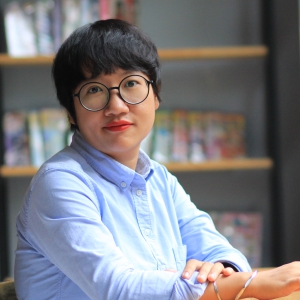 Pham Lan Phuong
Khai Don
Author, Journalist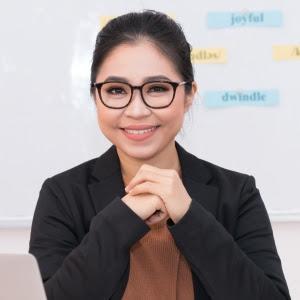 Lan Huynh
Founder
Talk to Miss Lan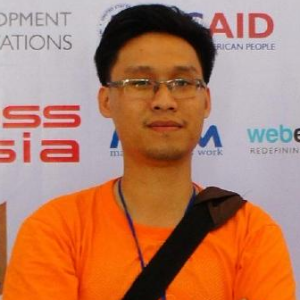 Le Kien Truc
Senior Developer
FOSSASIA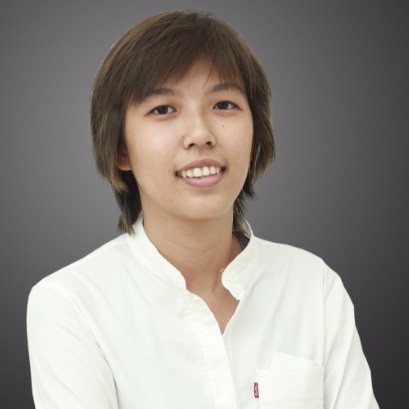 Eden Dang
Program Manager
FOSSASIA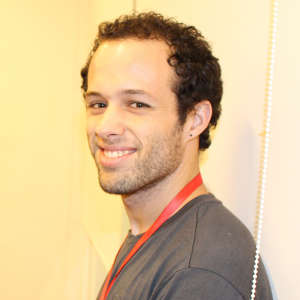 Marco Gutiérrez
Robotics Specialist
FOSSASIA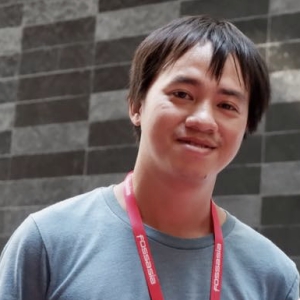 Nguyen Hong Quan
Senior Developer
SUSI.AI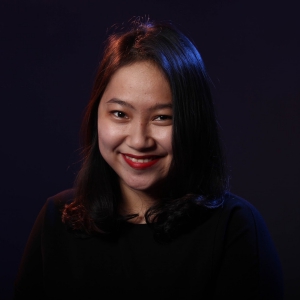 Nguyen Cao Quynh Nhu
Head of Communications
Earth Hour Vietnam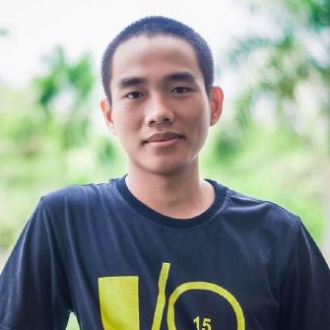 Dinh Quang Trung
Software Engineer
honestbee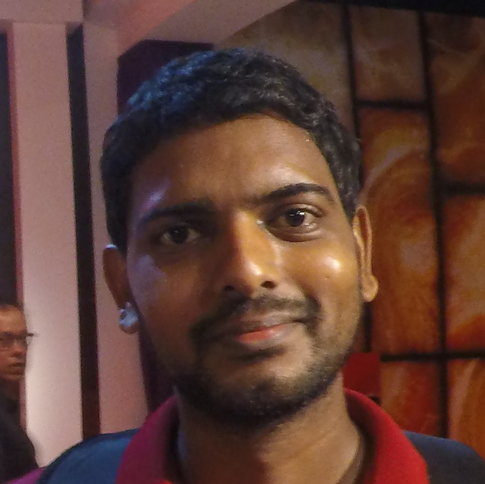 Padmal Madhushanka
Hardware Specialist
PSlab.io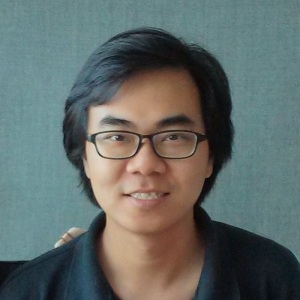 Tran Trong Thanh
CTO
Nâu Studio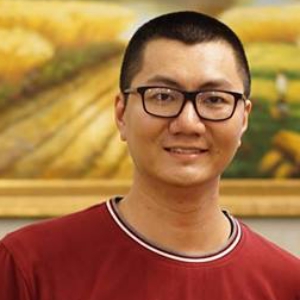 Vu Viet Tung
Senior Product Engineer
BodiData Inc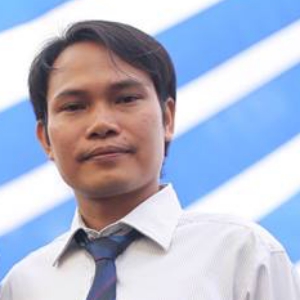 Tran Le Hung Phi
Teacher
Tran Khai Nguyen High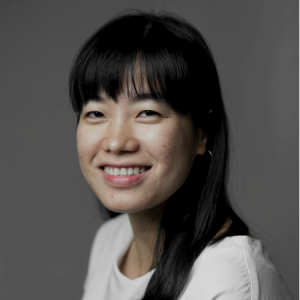 Mi Hoang
Lecturer
University of Economics and Finance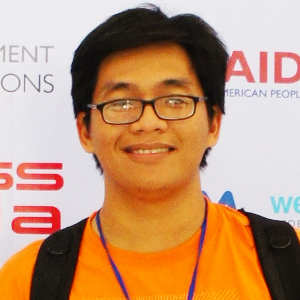 Nguyen Tan Trieu
Head of Platform
Blueseed Digital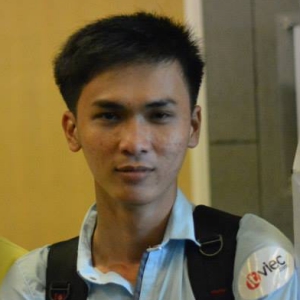 Nguyen Van Hon
Senior Developer
FOSSASIA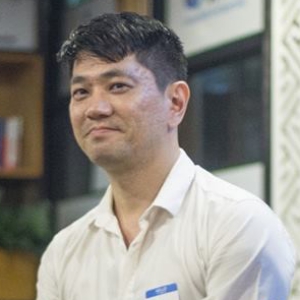 Tomo Huynh
Technologist
SHIELD.TO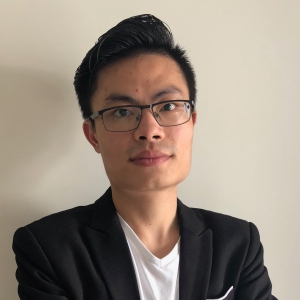 Long Nguyen
Principal Software Engineer
BodiData Inc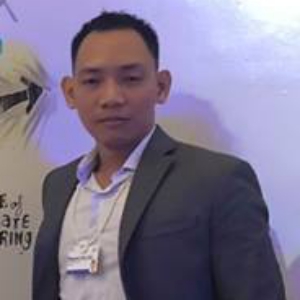 Hai Nguyen
Manager
FinHome.com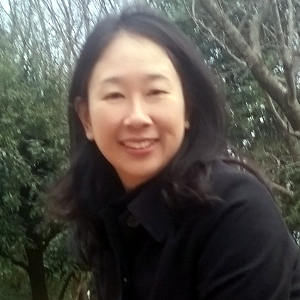 Misako ITO
Regional Adviser
UNESCO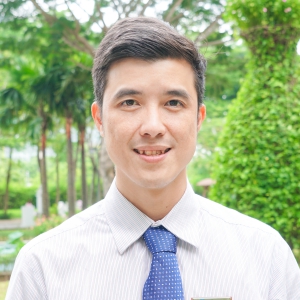 Pham Van Huy
Dean of Information Technology
Ton Duc Thang University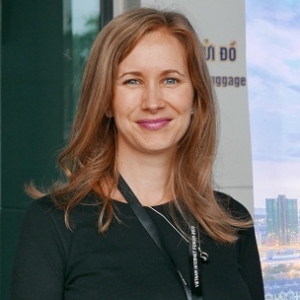 Victoria Rhodin Sandström
Victoria Rhodin Sandström
First Secretary
Embassy of Sweden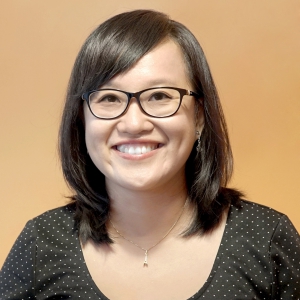 Nam Phuong Nguyen
Community and Program Manager
Officience Vietnam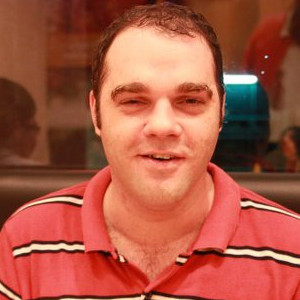 Barend Scholtus
Manager, Student Systems
RMIT University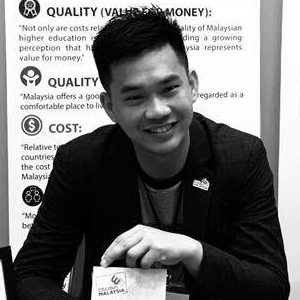 Chong Wai Kit
Consul of Education
Embassy of Malaysia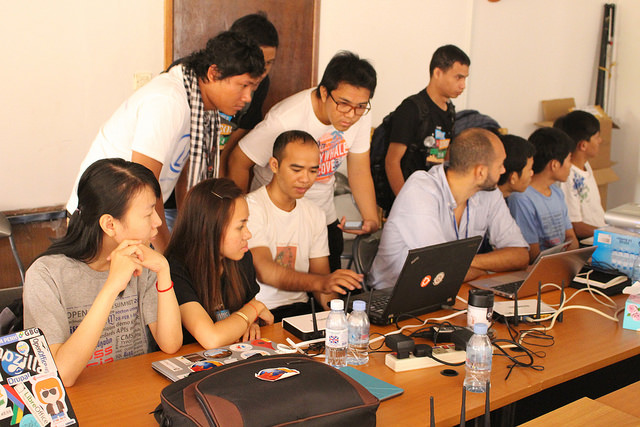 Apps and Games for Sustainable Development

Ceate open source apps and games that tackle climate change, environment and sustainable development challenges, and win awesome prizes! The hackathon takes place from Saturday 13 October to 14 October 2018 at Officience Viet Nam.

Replicable and Scalable Open Tech Solutions

We are specifically interested in applications and games that set an example for others who could replicate solutions in other countries, and in particular in the Mekong countries, to tackle the sustainable development challenges. It is our goal to engage the developer community to develop innovative applications in open source by leveraging the open data and knowledge available.

UNESCO Hackathon Open for All

We are inviting developers, designers, open source contributors, bloggers, journalists and all FOSSASIA community members to be part of the UNESCO Hackathon. We are especially encouraging participants from the Mekong region to join the contest. The hackathon is open for all and awesome prizes are waiting for you!
Frequently Asked Questions
What is the expected outcome of the hack?
For the expected outcome of the hack, the applications or games shall be open source and use open data to tackle the climate change, environment and sustainable development challenges.
What area and requirements should the hack address?
There are four areas: 1. Address environmental challenges, 2. Enable the visualization of data, 3. Mobilize and create engagement, 4. Gender-sensitive prototype encouraging women in sustainable development.
Does the hack need to be a functioning app?
An important point is, is the prototype or showcase functioning? We prefer real code and design implementations over mockups.
What to Enter?
Please submit a link to the app, a Github link and a short presentation as a download or on Google drive. You can also share anything else to demonstrate your work.
Can I submit a video to demonstrate our hack?
The platform accepts links to YouTube, Vimeo or Youku. If you like you can post a short video to demonstrate your work.
Is it possible to show other files?
There is also an option to upload a file. The platform allows submitters to upload one file, though they can combine files into a single ZIP file.
What other information do I need to provide?
The platform requires contestants to enter an entry name and description. Please also accept the the conditions of the contest including sharing your work under certified Open Source license.
What platform is your hack running on?
Share information about what operating systems or devices can your hack run on.
What ressources do we need to include?
Include information about API, SDK, or data set, that are required to run the app.
Do we need to code everything new or can we use existing code?
Any work done need to be new for the competition. Existing apps are not eligible. However the specific details what is acceptable and what is not will be determined by the jury. For example existing apps that have been modified substantially and include entirely new functionality would still be eligible.
What are the submission and display rights for our hack?
The submissions should be Open Source and licensed under a compliant Open Source/Free Software license. They should be upload to a Github repository. We also request the right to use the winners' names and work to promote the competition and hackathons in future.
Where can I find more info about the rules and submission guidelines?
The rules and submission guidelines are listed on the Devpost event site. Participants are required to register here and upload their work at the hackathon to the site.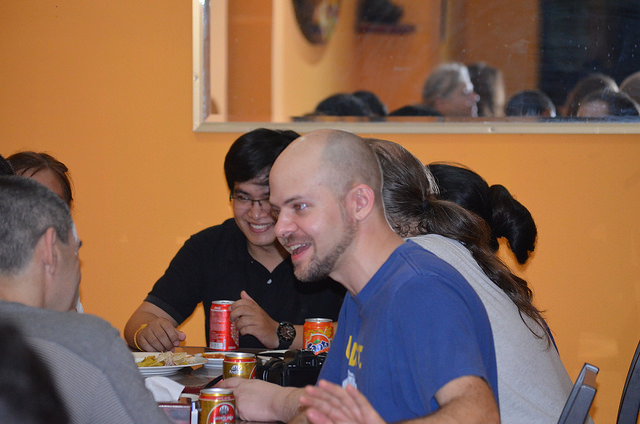 How does a Hackathon work
Follow @fossasia for more updates

Officience Vietnam is hosting UNESCO Hackathon at their cosy office space in the central of Ho Chi Minh City. Address: 16A Le Hong Phong (pro-long), Ward 12, District 10, HCMC, Viet Nam